Gozan is another manfacturer of toys based in Spain. My interest is specifically in the Morris Mini Cooper models that they made.
I have found a great reference article at Toys from the Past from 2011 which shows a white Mini that would appear to be the same as my blue one.
From that article it appears that the Gozan brand was active until recent years "Juguetes Gozán is another Spanish toy company that has recently disappeared.", but the manufacture of this Mini is likely to be in the 1970's or 1980's.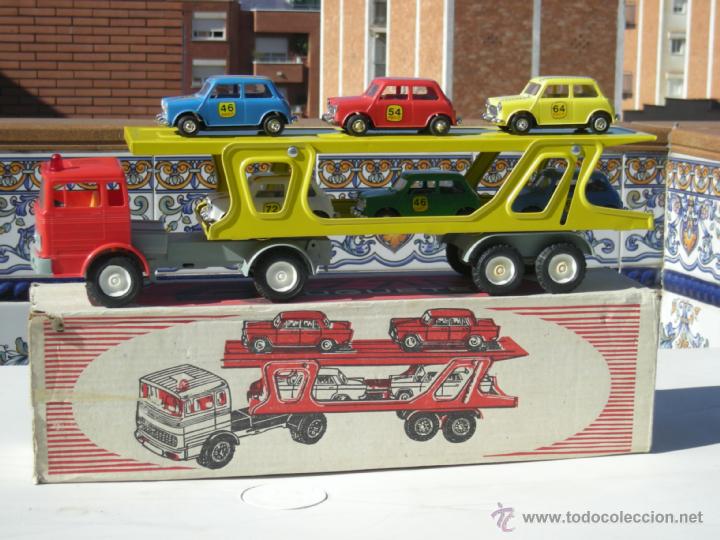 Since first writing this I have done some searching and found a fabulous car transporter with 6 Mini's on the trailer! Sadly, not in my collection.
Gozan also made many other models and I found some for sale on a Spanish auction site at allcollection. These models include Fiat, Volkswagen, Mercedes trucks in both metal (tin-plate) and plastic.
However these images of Gozan Toys Morris Mini 1000 models are in my collection.