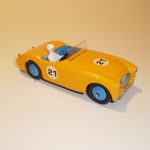 I am Tony and I am a collector of antique toys. Antique toys generally manufactured between 1920 and 1980.
Toy cars, boats, planes, and trains made from plastic, die-cast, and tin-plate. Yep, pretty much anything.
Micro Models, Boomaroo, Wyn-Toy and other Australian Made toys including some of the New Zealand brands of the 1960's like Lincoln and later Matai.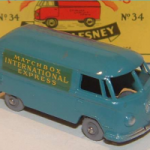 Matchbox, Dinky, Corgi, Tri-ang, Spot-On, Budgie, Benbros, Charbens, Morestone and other  British (stamped Made in England) die-cast toys.
1960's Mattel Hotwheels, Scalex boats, Hornby Trains, Minic tin-plate and later Motorways items.
If it is a toy I will collect it.  Yes, I also have cereal toys because they were a part of my childhood and because the R & L brand was made here in Melbourne.
This site is my virtual museum and catalogue as I cannot display it all at one time. I've got to the stage that 'curating' the toys is taking more time than I had ever thought it would.
The photo galleries include multiple pictures of most of the items and where I have had time some more details relating to the item.
Repairs, restorations, reproduction ephemera, valuing, and buying have all become part of my hobby since I started some 30 years ago with a few Matchbox Yesteryear models and a single Corgi 226 Mini that took my fancy.
Have a look around and feel free to use the Contact page or add to the discussion via the comments option throughout the site.
cheers
Tony